Union Coffee House- Upstairs Conference Room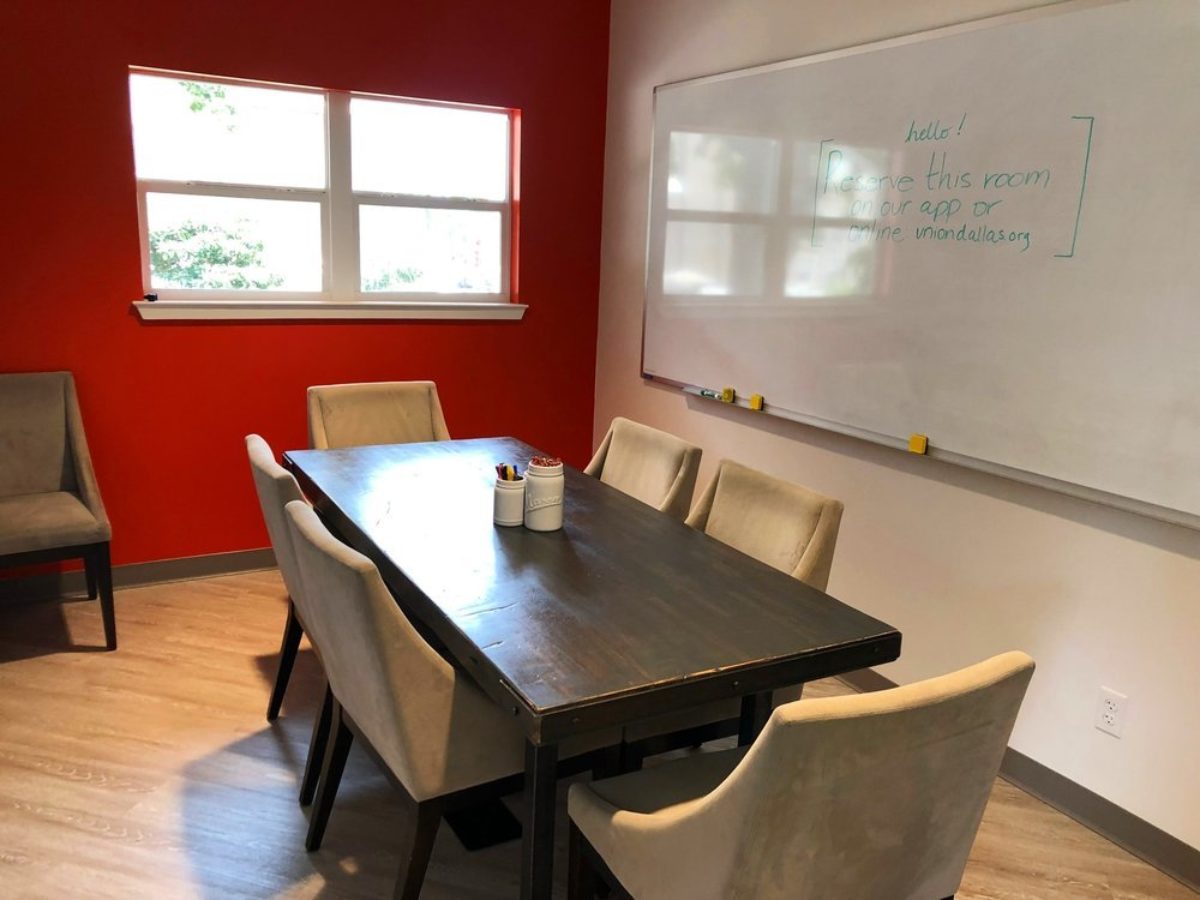 Parking
Onsite parking (free)
Street parking (free)
Parking garage / parking lot nearby
Type
Meetings / Meetups, Workshops / Classes, Office Space
The Space
Our upstairs conference room is perfect for a private meeting with your team, clients, study group, or just an uninterrupted discussion with friend. We have a mounted TV with apple TV for casting and can provide an HDMI cable if requested. This space also has a large white board with markers for use.
Hourly Rental
$25 per hour
The Basics
Heating
Air conditioned
Wireless Internet
Equipment
TV
White boards
Tables and chairs
Additional Info
We offer coffee and pastry catering options upon request.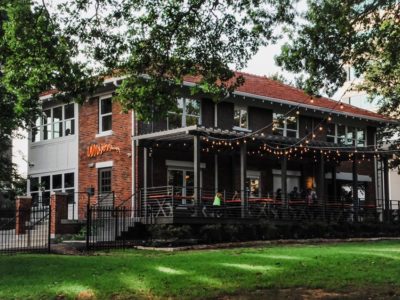 The Building
Union cultivates the divine spark in our neighbors for the good of the city and the world it inspires through outstanding coffee, robust community and engaging causes.
Hours
M-F: 7:00- 9:00
SS: 8:00- 9:00
Parking
Union has plenty of parking. We share the lot with Oak Lawn UMC and have over over flow parking in the Windsor apartment parking garage.
Public Transportation
There's a bus stop right outside the front door.
Accessibility
Venue is handicap accessible. We have a second floor with additional seating and conference rooms that are not accessible.
Security
We have security lights and cameras on site.
Additional Files
All Listings at Union Coffee House