Terrace
Subsidized space available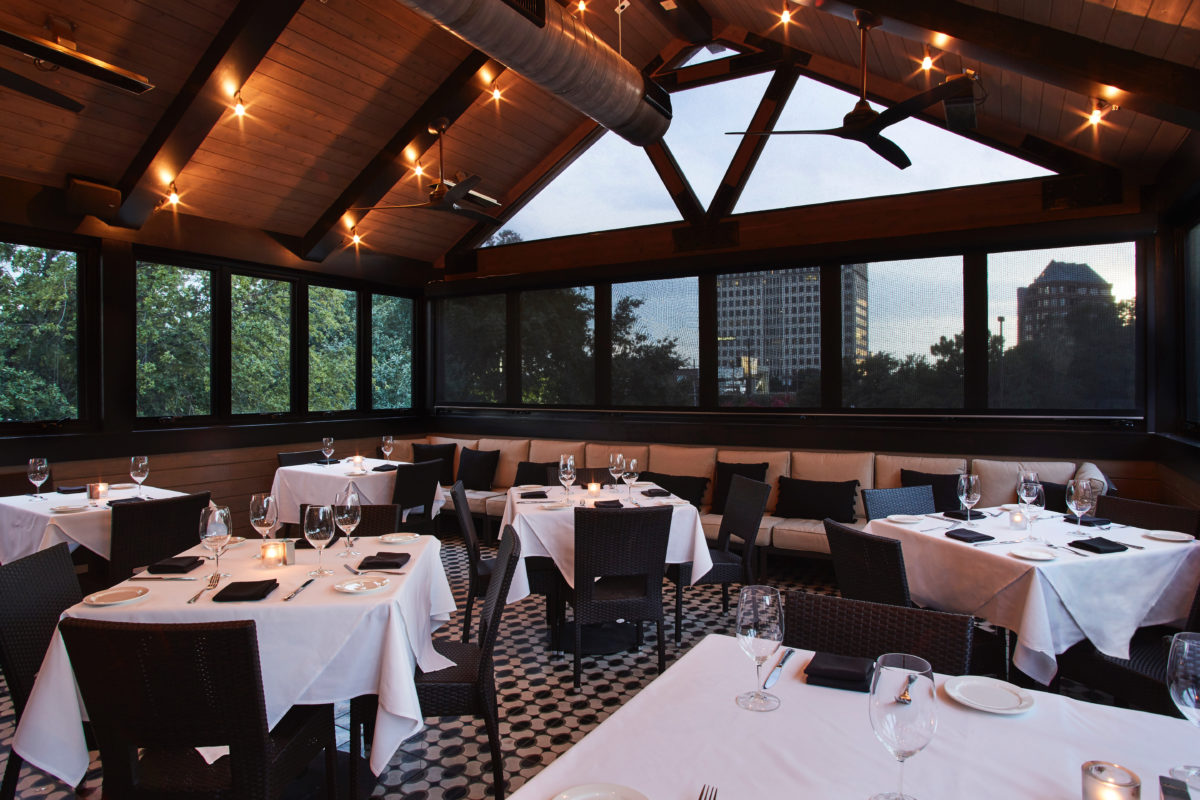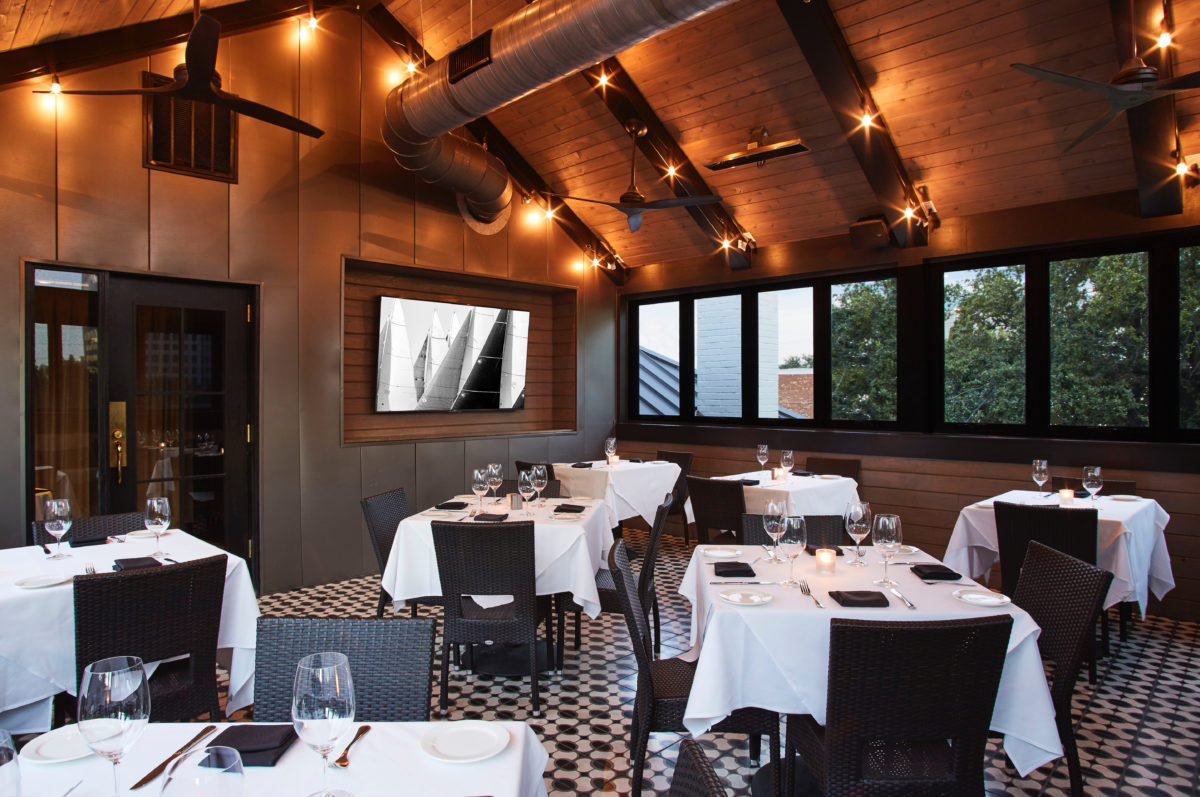 | | |
| --- | --- |
| Square Footage | 400 sq. ft. |
| Accessibility | Elevator |
| Parking | Onsite parking (free) |
Type
Meetings / Meetups, Events
Disciplines
Dance
The Space
The Terrace is one of our medium-sized private dining spaces and is tucked away on our second floor, just past the Blue Bar and Lounge. This area is 400 sq. ft. and can accommodate up to 30 guests comfortably for seated dining or standing room for up to 40 guests. The Terrace is fully enclosed with a fabulous view of North Dallas, beautiful encaustic tile floors, a 75 in. flat screen TV, and comfortable couches for a more lounge-style ambiance. This room is ideal for cocktail and watch parties alike and has direct access to our Blue Bar.
Subsidized space available (free)
Please contact Melissa Neumann for pricing information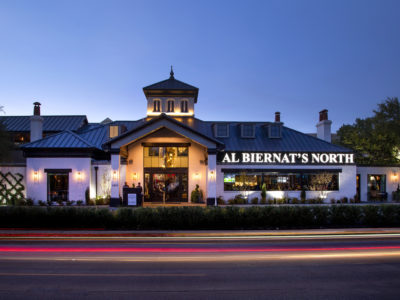 The Building
With more than thirty years of experience as a restaurateur, Al Biernat has joined the ranks of the elite steakhouses. Starting his career in the industry as a bartender at the Paragon in Aspen, CO, (1973-1975) Al got a taste of the satisfaction that comes with pleasing high-profile customers that are striving to be entertained. Making friends with the right people landed Mr. Biernat a job at the famed steakhouse the Palm, which was opening their new location in Beverly Hills in 1976. The family owned restaurant was a hot ticket amongst industry people and Al was thrilled to start as a bus boy with high hopes of gaining a more prominent position. With Al's focus and charming persona, he was able to make history with The Palm.
Al worked every front of house position, including General Manager for 15 years at The Palm's Dallas location before leaving to open his namesake restaurant in June of 1998.
Al's strong family-business philosophy has created a loyal staff in which some have been employed since the opening. The staff at Al Biernat's work with high regards to their knowledgeable employer. The equation that has made Al Biernat's such a success is the quality of prime aged steaks and fresh seafood, the personalized service that gives the feel of a high energy neighborhood restaurant, an impeccable wine list and Al Biernat himself.
Hours
LUNCH & DINNER
MONDAY - FRIDAY
11:30AM to 10:00PM
DINNER
SATURDAY
5:00PM to 11:00PM
HAPPY HOUR
SUNDAY - FRIDAY
3:00PM to 7PM
BRUNCH
SUNDAY BRUNCH
11:00AM to 2:30PM
Parking
Complimentary Valet
Additional Files
All Listings at Al Biernat's North