TBK Bank Basecamp
$0 per hour

$0 per day

Subsidized space available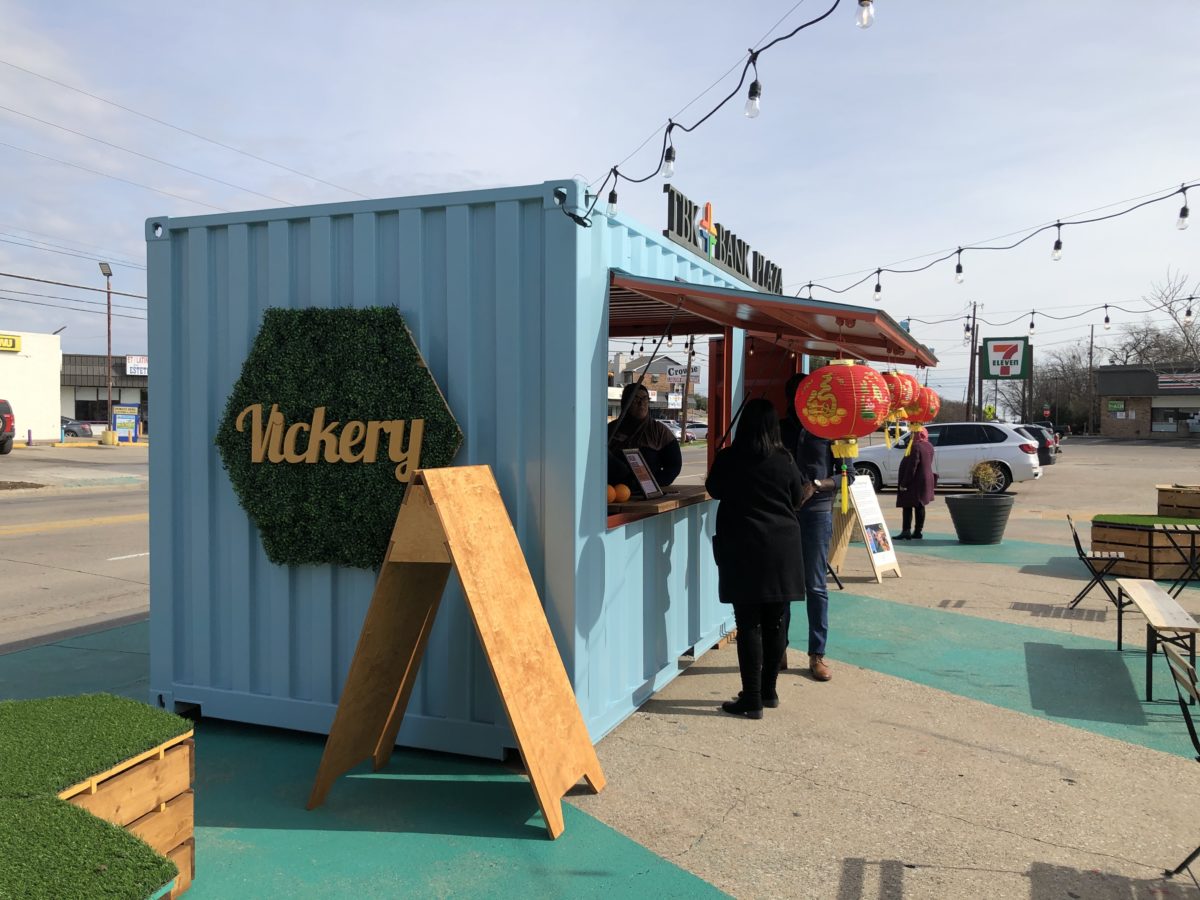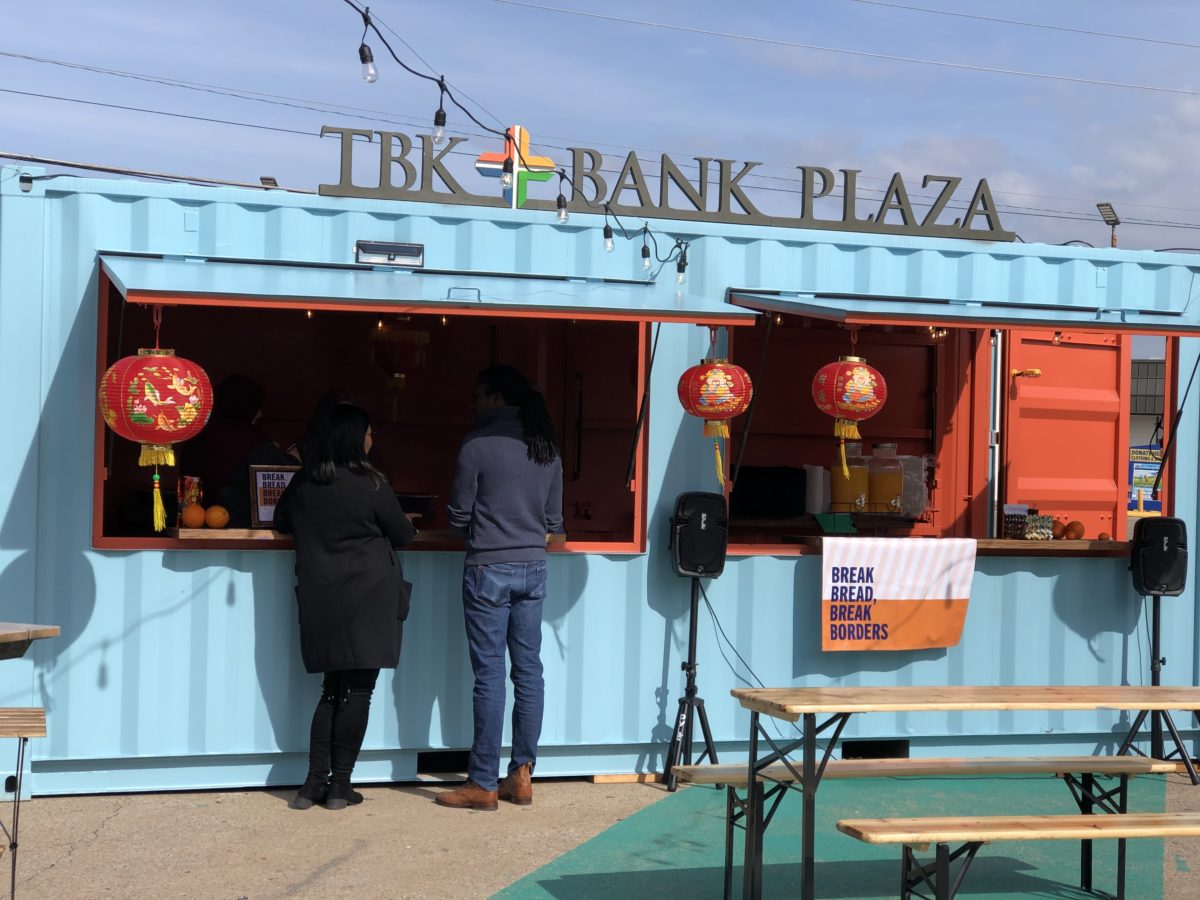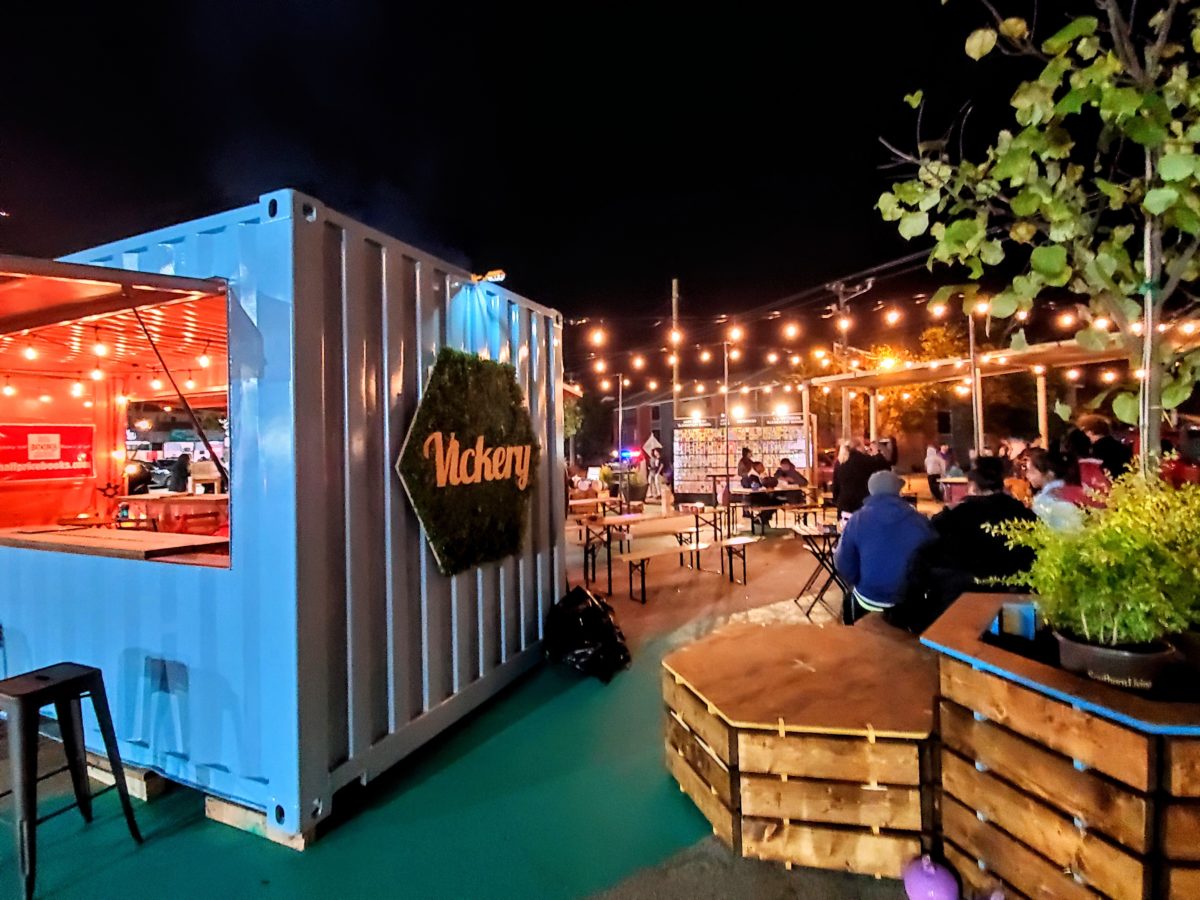 Dimensions
20 x 10 ft.
Square Footage
200 sq. ft.
Ceiling Height
10 ft.
Max Occupancy
5 persons
Accessibility
No stairs
Parking
Onsite parking (free)
Street parking (free)
Lighting
Natural lighting
Other lighting
Walls
Other walls
Flooring
Wood floors
Seating
Flexible seating
Other Qualities
Outdoor area
Type
Meetings / Meetups, Workshops / Classes, Office Space, Events, Readings, Retail
Disciplines
Visual Arts, Photography, Film/Video
Production / Fabrication
Audio recording / production studio, Photography studio, Video production, Film production
The Space
A multi-purpose shipping container with foldout serving counters on both sides and electricity provided via a generator. Bar stools, tables, and shelving can be configured to fit a variety of uses.
Hourly Rental
$0 per hour
Subsidized space available (free)
Rental Requirements
Please submit reservation requests at least two weeks prior to the desired date.
Rules & Regulations
Cancellation Policy
Please notify The TBK Bank Community Manager 48 hours ahead of your booking date if you plan to cancel.
Equipment
PA system
Tables and chairs
Catering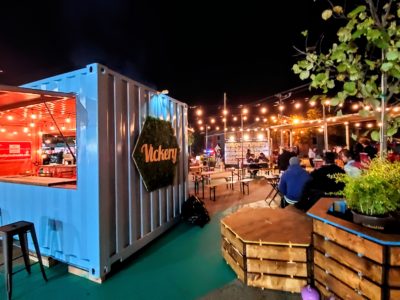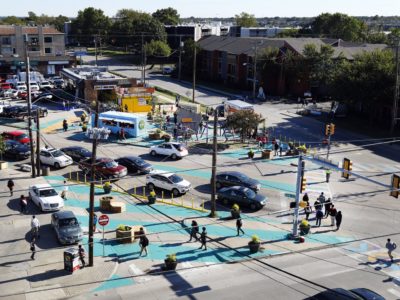 The Building
The TBK Bank Plaza is a colorful and vibrant venue located in North Dallas. Redesigned by the Better Block to improve safety and function, the new plaza features a four-windowed shipping container useable as a pop-up business shelter, check-in station, and storage unit. Rug-inspired crosswalks stretch across the streets, making the plaza easily accessible and well-defined. Public seating can support over 100 guests and includes signature hexagon benches, three two-person swings that read, "welcome" in Spanish, Arabic, and Burmese, and movable long tables and café sets. The central stage is shaded and can support a full-sized band or even a children's dance team. A series of string lights stretch across the plaza, creating a cozy and vibrant space to host your festivals, family events, outdoor celebrations, and concerts.

The Better Block Foundation works to change the world block by block by: Implementing traditional Better Blocks, which are 90-120 day community engagement projects that end with the transformation of a space chosen by and designed with the community.Better Block believes that revitalization happens in two parts, first through designing spaces for the people that live and use them and engaging that community to ensure that the changes reflect the desires of the residents.
Hours
3 PM to 6 PM Monday - Friday (Extension on Request)
As Needed Saturday and Sunday
Parking
General Parking in the surface lots surrounding and next to the plaza.
Public Transportation
Two Blocks from the Park Lane Station
Accessibility
The Plaza is open on all sides and is flat and level. Wheelchairs and other equipment can be rolled in relatively easily.
Security
The Shipping container is secured with padlocks and security code as well as a private security patrol provided by the Vickery Midtown Public Improvement District.
Additional Files