Margaret and Al Hill Lecture Hall/Auditorium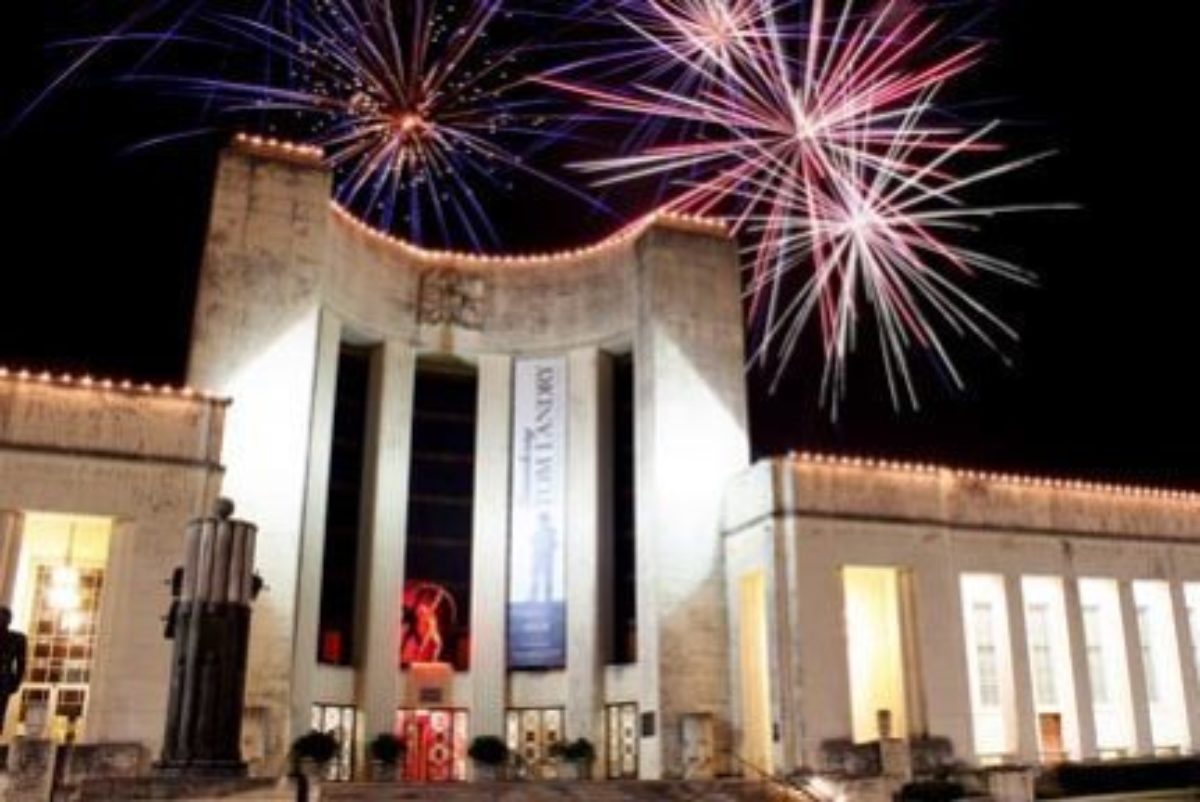 Lighting
Natural lighting
Windows
Fluorescent
Lighting grid
Walls
Plaster and lathe
White
Curtained
Flooring
Wood floors
Carpet
Stage
Proscenium
Seating
Fixed seating
Multi-level
Performance Space
Theatrical rigging (things)
Lobby
Backstage
Dressing rooms
Stage curtains
Type
Performance, Rehearsal, Exhibition, Workshops / Classes, Events, Screening, Readings, Film Location
Disciplines
Dance, Theater, Music, Visual Arts, Film/Video
Production / Fabrication
Film production
The Space
This beautiful art-deco auditorium features a wood stage with the option of a projection screen or curtained backdrop. With 394 seats set in a theater style, the space lends itself to plays, dance performances or lectures.
Daily Rental
$1450 – $1750 per day
Rental Requirements
A professional A/V operator is required to operate the in house A/V equipment. A/V operator must be approved by the venue.
Rules & Regulations
Cancellation Policy
The rental fee is due upon signing of the contract, a $500.00 refundable security deposit is due 14 days prior to event date.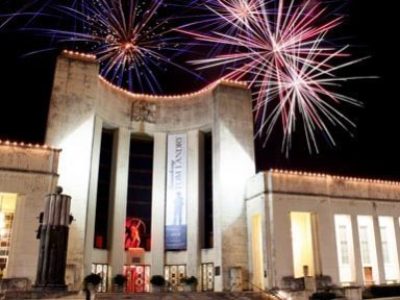 The Building
Built by the State of Texas for the 1936 Centennial Exposition, the Hall of State has hosted events honoring presidents, royalty, heads of state, and other dignitaries for over sixty years. Located just minutes from downtown Dallas, the Hall of State can be rented for private functions ranging from corporate dinners or meetings to weddings or gala social events.

Rental fees support the operations of the Dallas Historical Society and represent our single largest revenue stream. Imagine cocktails in the impressive Hall of Heroes followed by a sumptuous dinner in the Great Hall, dancing under the stars in clear tents set up on the front lawn, a stockholders meeting in the Margaret and Al Hill Lecture Hall, or a product launch in the Texas Rooms. The possibilities are endless and the event support services offered by our responsive team of experts assure every event to be a fabulous success.
The Dallas Historical Society endeavors to be the preeminent resource for exploring, preserving and instilling appreciation for the diverse history of Dallas and Texas.
The stories of Dallas are shared each day at the Dallas Historical Society (DHS) through the three million items that comprise our archives and artifact collections. Established in 1922, the Dallas Historical Society is the preeminent organization of its kind in Dallas, collecting, preserving, and exhibiting the heritage of Dallas and Texas to educate and inspire future generations. Housed at the Hall of State in Fair Park since 1938, the Society presents these collections through education programs, exhibitions, tours, access to research materials and workshops. Each year, the Dallas Historical Society is visited by more than 160,000 people and serves more than 20,000 students through guided tours and educational programming at the Hall of State, as well as outreach programs at school locations.
The Dallas Historical Society is a 501C-3 organization.
Hours
The Hall of State is open to the general public Tuesday-Friday from 10:00 a.m. until 5:00 p.m. and on Sunday from 1:00 p.m. until 5:00 p.m.
Parking
Parking is free (except during the State Fair of Texas).
Public Transportation
The Green Line has a Fair Park station for ease of using the DART train.
Accessibility
The Hall of State is wheelchair accessible.
Security
The Hall of State has security guards, alarm system, and security cameras.
Additional Files