Kurth Hall
Medium availability

$30 – $150 per hour

$180 – $1500 per day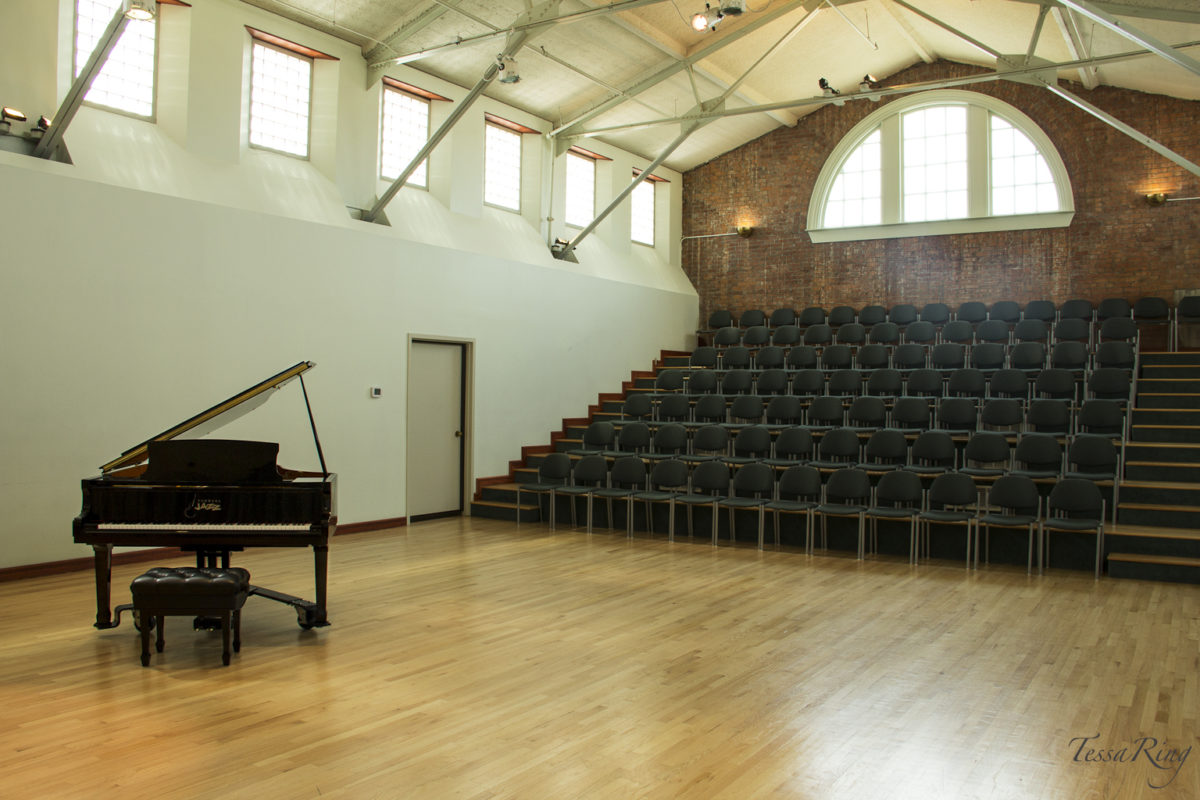 Dimensions
49 x 26 ft.
Square Footage
1280 sq. ft.
Ceiling Height
18 ft.
Max Occupancy
150 persons
Accessibility
ADA compliant
Accessible parking
Accessible entrance
Accessible restroom
Elevator
Freight elevator
Parking
Onsite parking (free)
Parking garage / parking lot nearby
Lighting
Natural lighting
Windows
LED
Other lighting
Walls
Sheetrocked and smooth
Brick
Flooring
Wood floors
Sprung wood
Seating
Raked seating
Multi-level
Flexible seating
Type
Performance, Rehearsal, Meetings / Meetups, Workshops / Classes, Events, Readings
Disciplines
Dance, Theater, Music
Availability
Many of our tenant organizations have ongoing weekly rehearsals; those dates are booked for them in advance of the calendar being opened to non-tenant organizations. We typically have a lot of available DAYTIME slots, but evening and weekend slots are more tightly scheduled. Summer dates are typically much more available than September-May dates.
The Space
Kurth Hall is a beautiful and intimate recital hall, suitable for recitals, performances, meetings, seminars, workshops, theater, dances, and special events.
Dimensions: 1200 square feet
Capacity: Performance or lecture seating for 150
Features: Excellent acoustics, a sprung hardwood floor, and vaulted ceiling. Steinway L grand piano available.
Hourly Rental
$30 – $150 per hour
Rates vary by event type and organization type. Please contact our office to discuss your event!
Daily Rental
$180 – $1500 per day
Rates vary by event type and organization type. Please contact our office to discuss your event!


Rental Requirements
501(c)(3) nonprofit organization status is required for rental for most activities. We can occasionally make exceptions for art-related activities, such as piano teacher recitals or yoga workshops.
Rules & Regulations
Cancellation Policy
For events (performances, recitals, special events, etc.) a damage deposit and a portion of the room rental fee is required to hold the date, and the balance is due 30 days in advance of the event.
The Basics
Utilities included
Shared bathrooms
Heating
Air conditioned
Wireless Internet
Utility / work sink
Kitchenette
Equipment
Sound system
TV
Tables and chairs
Instruments
Catering
Alcohol allowed
Self catering allowed
Additional Info
Beer and wine only allowed. Catering requires an Additional Insured statement from the caterer's insurance. Chairs and tables are free for use, but organizations must setup and break down.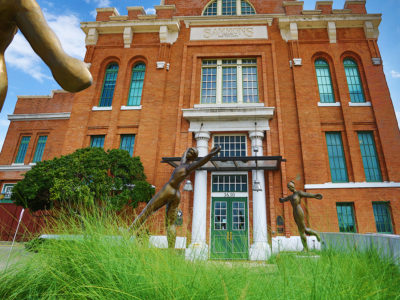 The Building
The Sammons Center for the Arts is known as an "Arts Incubator" but is more like a "Greenhouse" for small performing arts groups. Located in the Historic Turtle Creek Pump station, a Dallas Landmark, we serve as the home for 14 arts organizations representing every performing arts discipline. More than 90 additional arts organizations also regularly use the Center's services and facilities for rehearsals, meetings, performances, auditions, and special events.

Hours
Office hours Monday through Friday, 9 AM to 5:00 PM
Facility activity hours Monday through Friday 9 AM to 10:30 PM (or as booked). Saturday hours 9 AM to midnight. Sunday hours 9 AM to 9 PM.
Parking
Free on-site parking, with an overflow lot at Harry Hines and Houston Street. On-site lot has 58 striped spaces; overflow lot has 37 striped spaces. Valet parkers are required (at user expense) are required for any event with more than 100 attendees.
Public Transportation
Close to Market Center DART train station. There is a bus stop at the end of the Sammons Center's driveway.
Accessibility
Due to the historic nature of the building, some parts of the building require the use of an alternate entrance, but all rooms are accessible. There are special bathroom facilities on two floors to accommodate wheelchairs and helpers.
Security
We have 24-hour recorded cameras within the facility, and a monitored alarm system.
Additional Files