Auditorium
Medium availability

Hourly rental available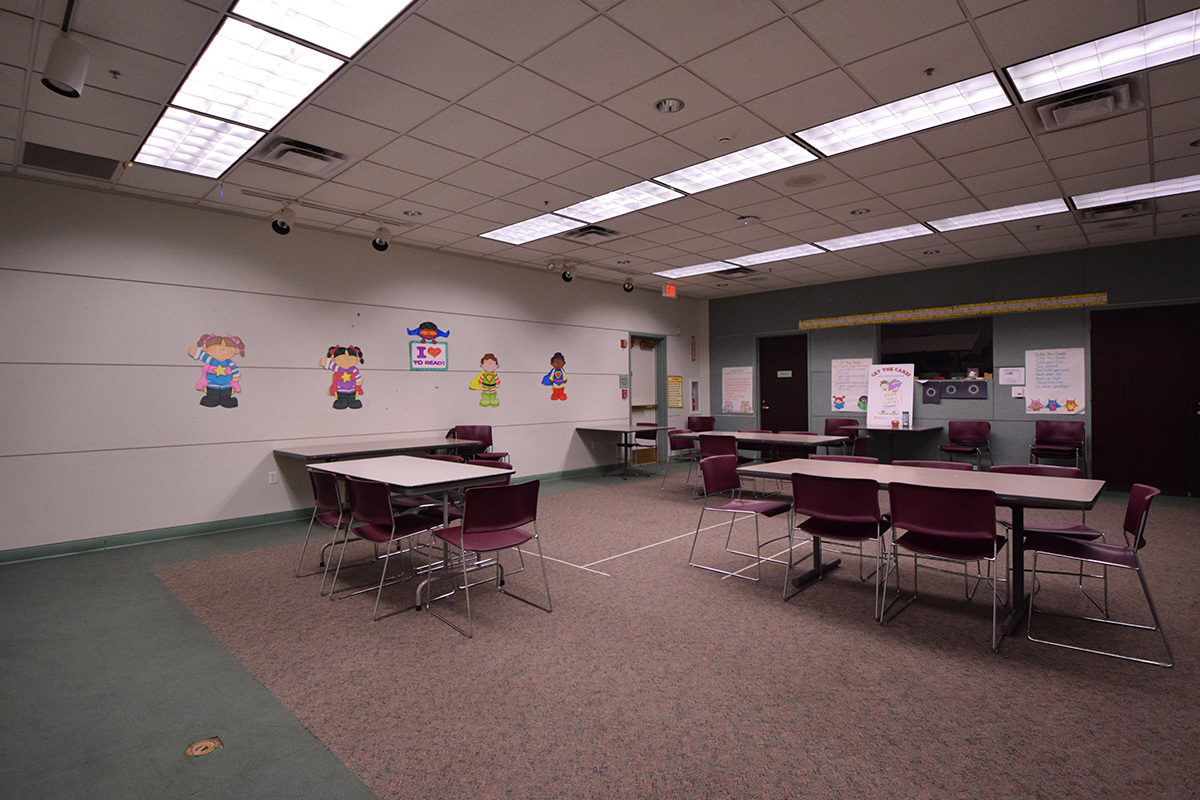 Dimensions
32 x 25 ft.
Square Footage
800 sq. ft.
Max Occupancy
55 persons
Accessibility
ADA compliant
Accessible parking
Accessible entrance
Accessible restroom
Parking
Onsite parking (free)
Lighting
Fluorescent
Walls
Sheetrocked and smooth
Flooring
Carpet
Seating
Flexible seating
Type
Meetings / Meetups, Workshops / Classes, Events, Screening, Readings
The Space
A versatile space for general meetings and workshops.
Hourly Rental
Contact the space for rates
1-2 hours: Nonprofit fee:$25, For-profit/Individual fee:$125
2-4 hours: Nonprofit fee:$45, For-profit/Individual fee:$165
4+ hours: Nonprofit fee:$65, For-profit/Individual fee:$205
Rental Requirements
When applying, please be sure that:
✓ Event is scheduled and application is received at least 30 days in advance of the event date.
✓ All applicable information is completed.
✓ Statement of purpose is on letterhead and includes the following:
• Purpose of the organization (or mission statement)
• What type of activity the facility will be used for.
✓ Proof of nonprofit status is included, (if applicable).
✓ IRS 501(c) 3 form OR organization's Bylaws is included.
✓ Certificate of Insurance is included (for following the applicants)
• For-profit organizations.
• Nonprofit organizations, IF event is open to the general public.
• Individuals, IF the event involves any of the following: physical activity, animals, food preparation
and distribution and health fairs with medical screenings or are open to the public.
Rules & Regulations
View the full Library Meeting Room Policy here.
Rental/Proposal Process
Request a room online here or submit this form to branch staff.
Please allow at least 5-7 business days to receive a response. After this one-time approval process, your
organization will be notified and placed on the Approved Users' List. Future requests for use of any Dallas
Public Library facility will only require a completed application and we ask for at least a 2-week notice of the
event. Completed applications must be sent to: Meeting Room Coordinator 1515 Young Street Dallas,
Texas 75201; Fax to 214-670-7805 or email to [email protected]
Upon arrival please check in with Library staff.
During the meeting:
✓ Please follow all Library rules and policies.
✓ Food and beverages are not permitted without the permission of Library staff.
✓ The Library is not responsible for lost or damaged personal property.
After the meeting:
✓ Please end meeting session and exit the room by the end of scheduled meeting time.
✓ Meeting room must be arranged back to its original set up by the end of the meeting time. This
includes:
• Breaking down tables and returning them to their original location
• Stacking chairs and returning them to their original location
• Taking down any signs or props hung or set up during the meeting.
• Disposing of trash
• Erasing dry erase board(s)
✓ Applicant must check out with library staff at the end of the meeting or event.
The Basics
Shared bathrooms
Heating
Air conditioned
Wireless Internet
Equipment
Podium
Digital projector
Tables and chairs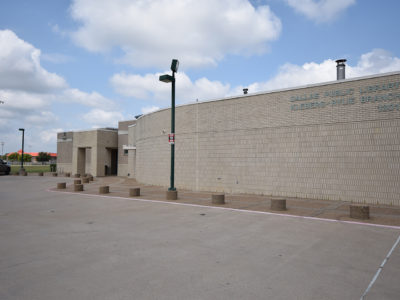 Hours
Monday: 10 a.m. - 8 p.m.
Tuesday: 10 a.m. - 8 p.m.
Wednesday: 10 a.m. - 8 p.m.
Thursday: 10 a.m. - 6 p.m.
Friday: 10 a.m. - 6 p.m
Saturday: 10 a.m. - 6 p.m.
Sunday: Closed
Parking
Free off-street parking is available.
Public Transportation
Public transit information can be found here.
Accessibility
The facility is ramp accessible.
Additional Files
All Listings at Kleberg-Rylie Branch Library