Art Gallery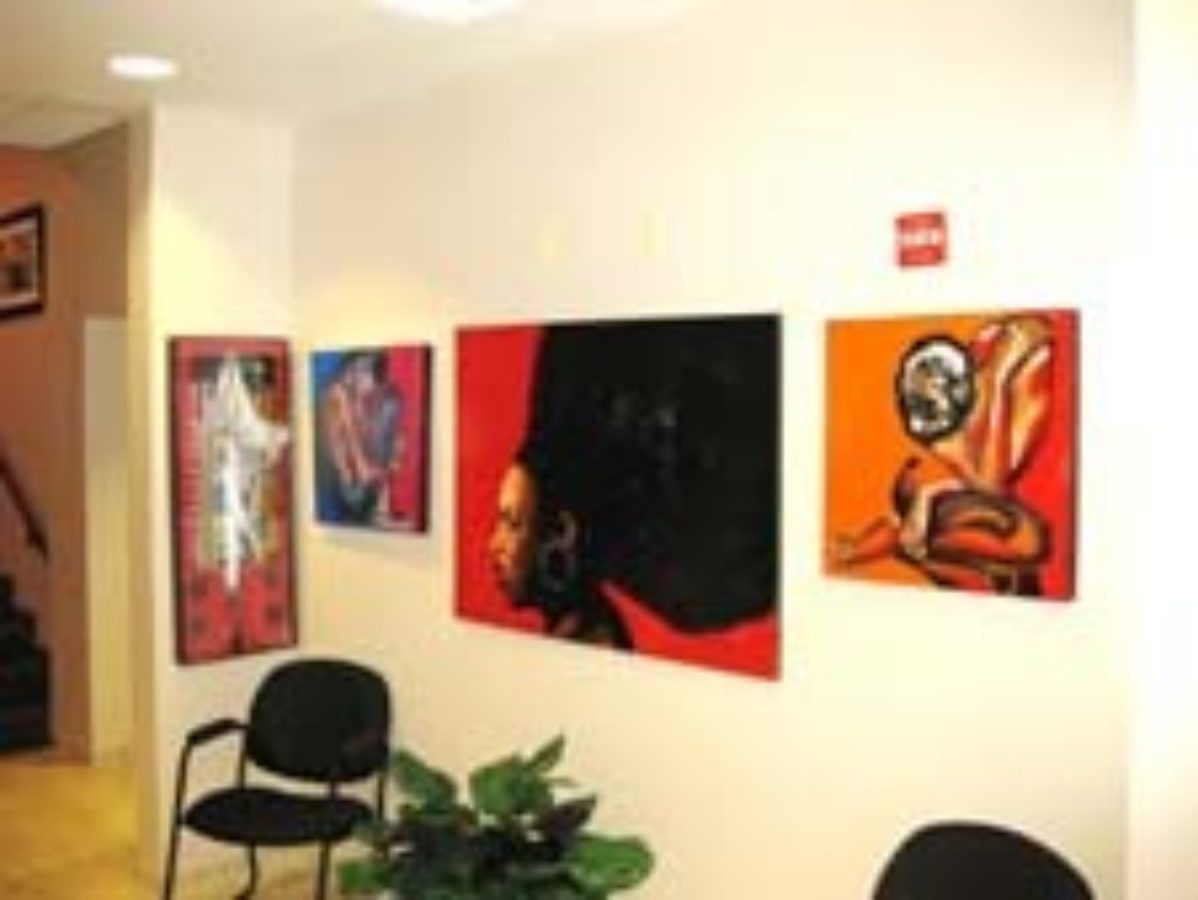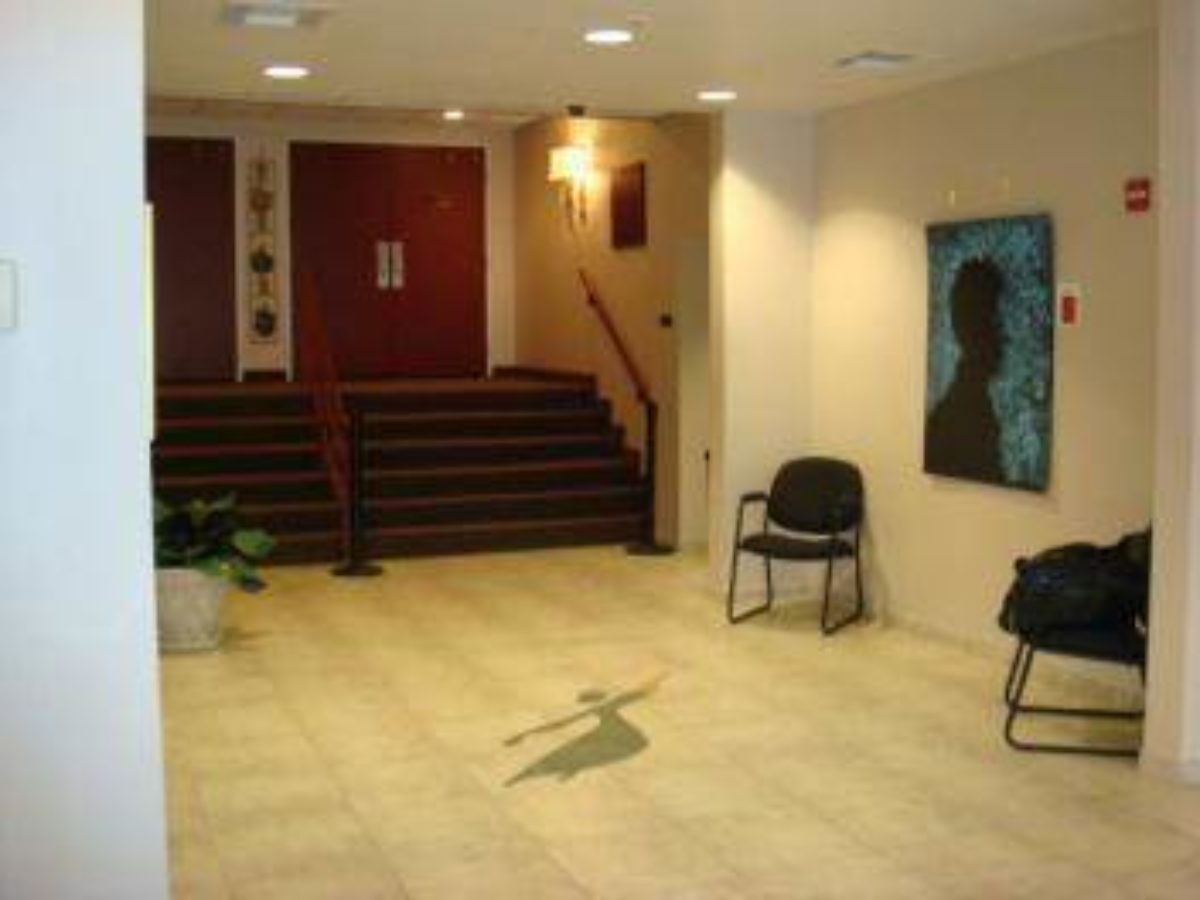 Max Occupancy
75 persons
Accessibility
ADA compliant
Accessible parking
Accessible entrance
Accessible restroom
Elevator
Parking
Street parking (free)
Street parking (paid)
Lighting
Natural lighting
Windows
Fluorescent
Flooring
Other flooring
Type
Exhibition
Disciplines
Visual Arts, Photography
Availability
Please call 214-948-0716. Generally BATC rents out during when a production is on, so patrons can see the art before the show.
The Space
BATC loves to showcase any type of art, which is why we have the art gallery space. You see it as soon as you walk into the theatre, and patrons can look and discuss the art before the doors open for a show, or when they visit the theatre in general. BATC uses track (anodized) to hang the art.

Hourly Rental
$100 – $200 per hour
$100 - Non-Profit
$200 - For Profit
Rental Requirements
Rental conditions can be found here.
Rules & Regulations
Rental conditions can be found here.
Cancellation Policy
In the event of cancellation, written notification is required sixty days in advance of the rental date to receive a refund of the initial payment, less a $300.00 cancellation fee. Cancellation by RENTER after that date will result in forfeiture of all monies paid to date.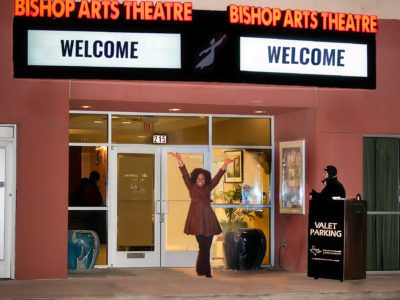 The Building
The Bishop Arts Theatre Center (BATC) is an award-winning, multicultural, multidisciplinary arts institution with IRC 501 (c)(3) tax-exempt status. Founded in September of 1993, our mission is to cultivate a diverse and vibrant arts community while creating sustainable opportunities for local and emerging artists through performances and education. BATC offers a full season of theater performances, jazz concerts, a speaker series, and year-round arts education programs at the BATC. The theatre is a cultural oasis for the next generation of acclaimed writers, directors, performers, and arts administrators. Governed by ten board members, BATC impacts nearly 20,000 artists and children each year via our seasonal performances and student outreach programs.
BATC is also working every day to become a more eco-friendly theatre, including using solar powered equipment, recycled props and set pieces, non-toxic cleaning agents, using recycled paper, and more. The theatre also plans to be as diverse as possible, including using ASL interpreters for at least one performance per production.
Hours
BATC office hours are Monday to Friday, 9AM - 5PM. When there is a show on, times vary and the phone may or may not be answered.

Parking
There is free parking in front of BATC 24/7. On Jefferson St, the meters do not run past 4PM. There is also free parking for BATC theatre-goers on the corner of 10th and Tyler.
Public Transportation
There is a bus stop across the street from BATC, the 200 block of Tyler Street. Can use route 11, 542.
Security
BATC uses security cameras, has a Ring doorbell with a camera, and during shows has security keeping watch out for break-ins.
Additional Files