847 sf Art Studio Space at the Goldmark Cultural Center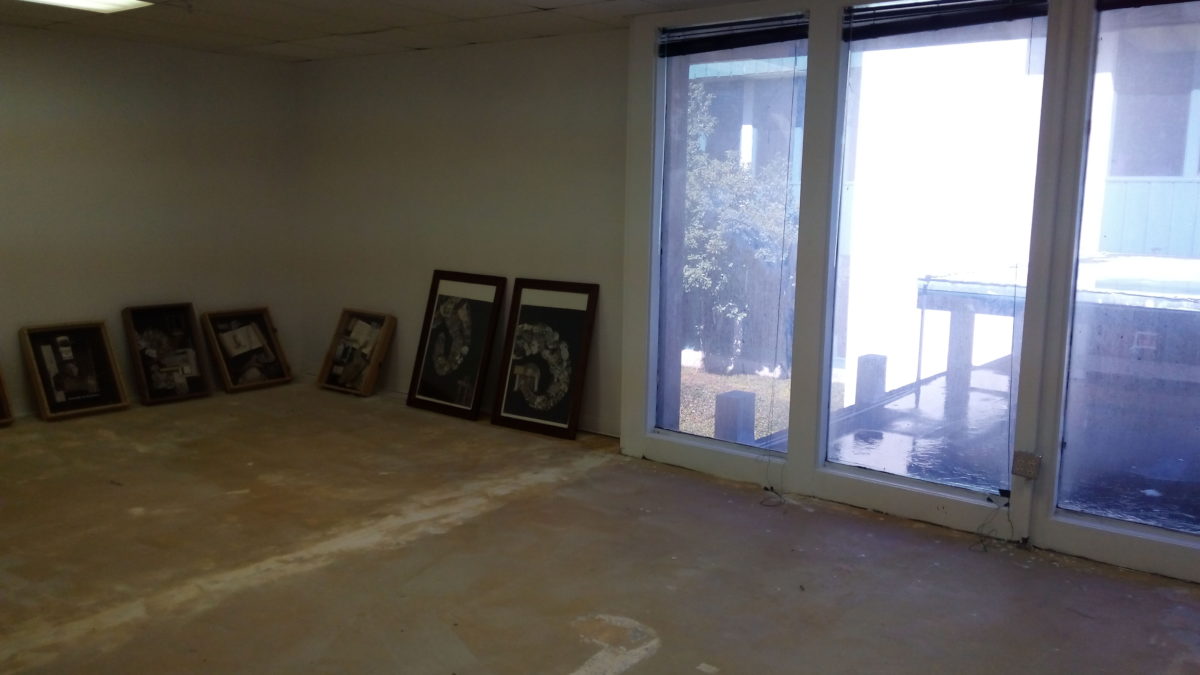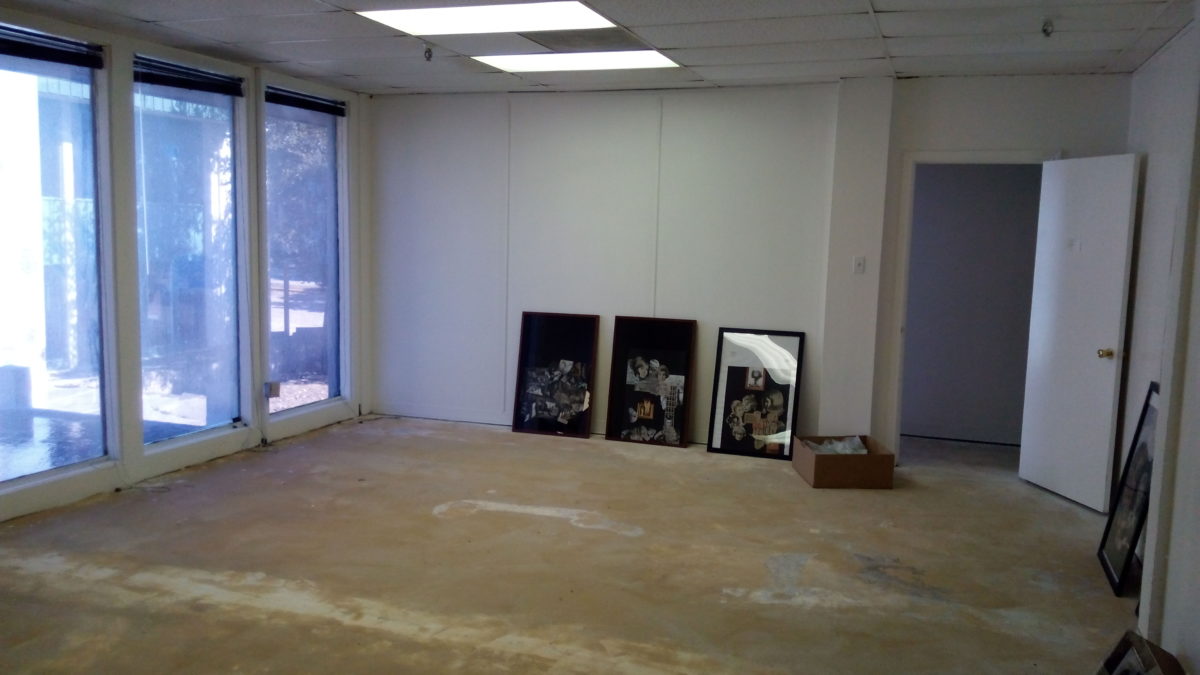 Square Footage
847 sq. ft.
Ceiling Height
9 ft.
Accessibility
ADA compliant
Accessible parking
Accessible entrance
Accessible restroom
Elevator
Parking
Onsite parking (free)
Lighting
Natural lighting
Windows
Fluorescent
LED
Walls
Sheetrocked and smooth
White
Hangable
Flooring
Concrete
Other Qualities
Outdoor area
Type
Studio Art
Disciplines
Visual Arts, Photography, Film/Video, Production/Fabrication
The Space
The Goldmark Cultural Center offers a variety of private studio spaces including this 847 sq ft studio space for $950 per month, utilities included.
Artists receive their own sets of keys to the building and to their own spaces, so they enjoy uninhibited access to their studios on a 24/7 basis. Spaces can be shared by multiple artists (ie studio/roommates) to defray costs.

This is a multi-room second-floor space, with two banks of north-facing exterior windows (six windows total).

Restrooms are located on each floor and provide utility-style sinks for common use. Access between floors is made available by spacious stairwells and passenger elevators.
Monthly Rental
$950 per month
There is a minimum rental period of 3 months and maximum rental period of 1 year. Regardless of the rental period's length, the rental agreement can be renewed at the end of the rental period at the discretion of Goldmark Cultural Center management.
In the event that the artist provides 30 days notice of intent to vacate, the artist may leave without any penalties or fees.
Rental Requirements
All artists renting studio space must acquire renter's insurance (ie general liability) for their studio space. Artist has 30 days after their move-in date to acquire and provide proof of insurance. If you are not sure where to begin looking for insurance, we have a referral list of agencies that other Goldmark artists have recommended on the basis of pricing. Insurance through this referral network is coming in at anywhere between $265 and $500 per year.
Rules & Regulations
Compressed flammable gases are not permitted on the premises
Toxic materials or chemicals are not permitted on the premises
The serving of alcohol or food is not permitted on the premises
Artists must promptly resolve noise and odor complaints submitted to Goldmark management by other artists
Rental/Proposal Process
Studio space is rented on a first come, first served basis. There is a brief rental application that must be completed, signed, and submitted for review. A non-refundable $50 application fee is also required of applicants.
Cancellation Policy
First month's rent and a security deposit equal in value to one month of rent are due upon signing of the rental agreement. The security deposit, minus any deductions associated with repairs to damage and unpaid rent and fees, is refunded after move-out date.

The Basics
Utilities included
Shared bathrooms
Heating
Air conditioned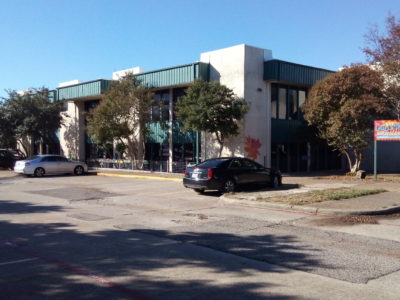 The Building
The Goldmark Cultural Center: Artspace & Studios serves the North Texas art community by providing private studio and work spaces to artists and craftsmen for rent below cost. The Goldmark Cultural Center consists of two buildings of two floors each, at 13999 and 14001 Goldmark Drive. Private studio spaces of various sizes and layout comprise most of the square footage of both buildings.
In addition, the Goldmark Cultural Center offers a large workshop rental space for instructional classes, workshops, and lectures.
Lastly, the Goldmark Cultural Center's John H. Milde Gallery and Norman Brown Gallery are exclusively dedicated to the display of curated art exhibitions, installed for four weeks at a time.
Since its establishment in December 2017, the Goldmark Cultural Center's development and evolution has been largely determined by the needs of the Goldmark artists themselves, ensuring that the entire endeavor remains a collaborative, community driven effort at all levels.
Hours
Typically open 10am to 5pm on weekdays. Please call ahead to ensure someone will be available to let you in, as entry to the buildings typically requires keyed access. Weekends by appointment only.
Parking
Free parking lot available onsite (278 parking spaces).
Public Transportation
Stop #26718 on DART Bus Route 360 is located just fifty feet north of the Goldmark Cultural Center.
The nearest DART Light Rail station is at Spring Valley and 75.
Accessibility
Gently sloping ramps provide easy access to the front entrances of both buildings. Passenger elevators provide easy access to the second floor of each building. Although both buildings are nominally ADA compliant due to grandfathering under old ADA code, they lack more modern ADA features.
Security
Exterior doors are locked 24/7 and only accessible by keyed entry. Automatic magnetic locks on the exterior doors provide a further layer of security overnight (8pm to 8am).
Security cameras cover all entrances and main hallways.
Additional Files
All Listings at Goldmark Cultural Center